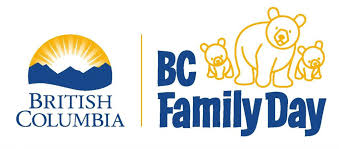 Family Day is coming up on Monday (Feb. 15) and, even though we are all adjusting to COVID-19 safety precautions, we are all feeling grateful for those closest to us at this time.
Here are some ideas for a fun (and socially distanced!) Family Day weekend:
CRANBROOK: The Cranbrook History Centre is offering a new YOUNG HISTORIANS program, helping record what the last year has been like in Cranbrook for future generations. If you don't feel comfortable coming into the museum, you can participate online – check out more info here.
KELOWNA: The City of Kelowna is running a Family Day Active Photo Contest, encouraging families to participate in any kind of physical activity and tagging #KelownaFamilyDay to enter. Contest runs from Feb. 12 to Feb. 16, and photos can also be emailed to recreation@kelowna.ca to be eligible for prizes. Check out details here.
Stay safe and healthy, wear a mask, and have a Happy Family Day!