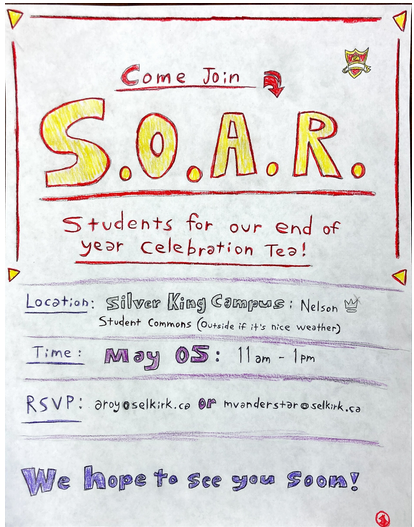 Thanks to our friends at Nelson Cares for passing this along!
SOAR Year-End Celebration Tea and Artisan Faire

Tomorrow, May 5th from 11am to 1pm at Silver King Campus the students of the SOAR Program at Selkirk College will be showcasing their year and selling a number of veggie starts, tropical plants, soaps, and candles. Some veggie starts you can expect to see are a variety of tomatoes, basil, peppers, thyme, and hopefully more!

There will be cake, too! Please email Alison at aroy@selkirk.ca if you plan to attend so she can make sure there is enough for everyone.