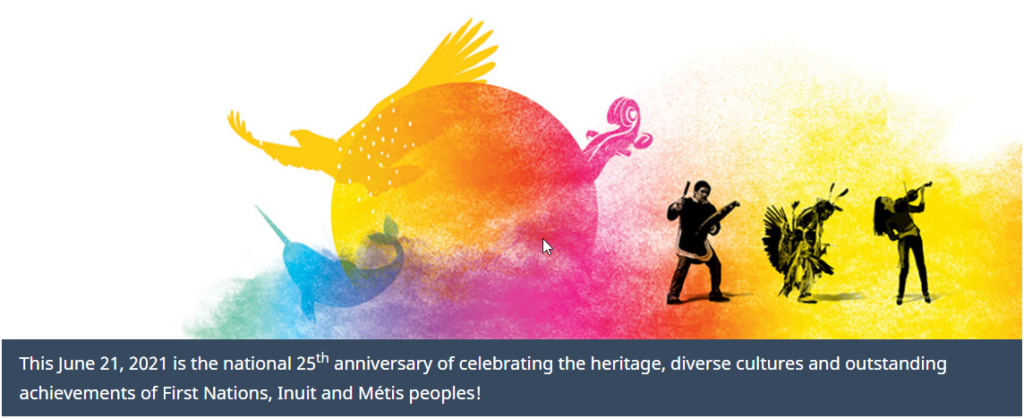 Hey everyone, today is National Indigenous Peoples Day – and it's the 25th anniversary of celebrating Indigenous Peoples on June 21st each year. *Last week we posted some ideas to help find opportunities to participate in National Indigenous History Month, check it out for ideas to celebrate today– and look in the comments section of that post for local events!
*Since last week, we found a few more ideas to add to the list:
Let us know what else is going on in your community in the comments!