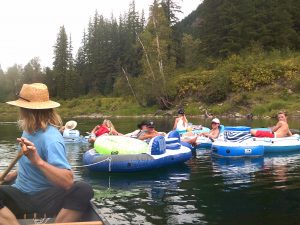 Join us for our SLOCAN RIVER FLOAT as we cool off from the summer heat!
On August 24th, CCSS is floating down the Slocan River again! This is another great opportunity to connect, relax, and have some fun in the summer sun.  You can float down this part of the Slocan River however you please – inner tube, dinghy, air mattress, life jacket and flippers, canoe or kayak!
Please join us – and we look forward to seeing you on August 24th!  See attached poster.
Planning to float?  Leave us a comment!