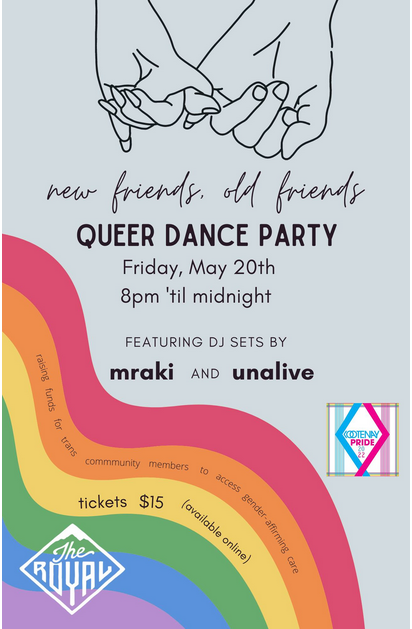 Thanks to Nelson Cares for passing this along!
Queer Dance Party at the Royal

Kootenay Pride is hosting their first event of the year on Friday, May 20th from 8pm 'til midnight at the Royal. This will be a fun evening to celebrate inclusion and equality for everyone, with awesome music from Mraki and our friend DJ Unalive. Tickets are $15 and can be purchased at https://www.theroyalnelson.com/events. All proceeds will go to the Christopher Moore Legacy Fund to help trans community members access gender-affirming care.