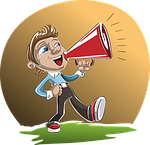 …with Self Advocates of the Rockies (SAOR)! Happening TOMORROW:
Get involved in Arts & Crafts with Kim on July 29 from 2-3 pm MST (1-2 pm Pacific) with Kimberly (email for more info & supplies to k.earl@realmbc.ca) using the Google Meet Link (https://meet.google.com/ydk-javb-xao) and Dial Number: 1-289-349-9404 with PIN: 456 104 362#.
Check out upcoming events!