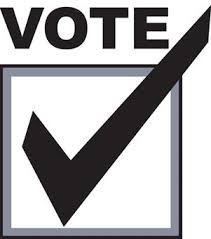 Hey everybody, we are celebrating rights (and responsibilities) this month! Today's post is about VOTING. You can register to vote in BC if you are:
18 or older by General Voting Day (Oct. 24)
a Canadian citizen, and
a BC resident for the past six months as of General Voting Day (Oct. 24)
While Election Day in BC is coming up next Saturday (Oct. 24), in many places advance voting starts TODAY (Oct. 15)! If you plan to vote, check out what political parties say they will do about issues you care about. For example, the BC Special Olympics focused in on health care, check out this article for more information. Inclusion BC wrote to the political parties to find out what their plans were, check out their questions and issues here. You will need to decide which political party you will vote for in the election.
When you have decided who you will vote for, you will need to know where to go to vote. Find the place you will be voting (either in advance, or on Oct. 24) on the Elections BC website.
You will need to bring some specific items with you when you go to vote. You might want to get the items together in advance (i.e. your ID, a mask, etc). If you aren't sure what you need, there is more information in this Elections BC voter guide.
Most importantly, if you're planning to vote… ask for help, if you need it! Here are some ideas of who you could talk to and ask for help:
Your family or your friends
Your support worker or your home share provider
People you know at your church or in your neighborhood
When you're making your plan to get out there and vote, you might need to know what help is available at the voting station. You can find information about what help is available on this Elections BC webpage.
Elections BC also has a webpage all about keeping healthy and safe while you vote — check it out here.
Happy voting!