Hi everyone, as part of our focus on Health & Safety this month, we wanted to look at ways to support better mental health.
The Government of Canada webpages have information about how people react differently to stressful situations (like the COVID-19 pandemic). The Mental Health Continuum Model (picture below) helps visualize and explain how important it is to take care of your mental health.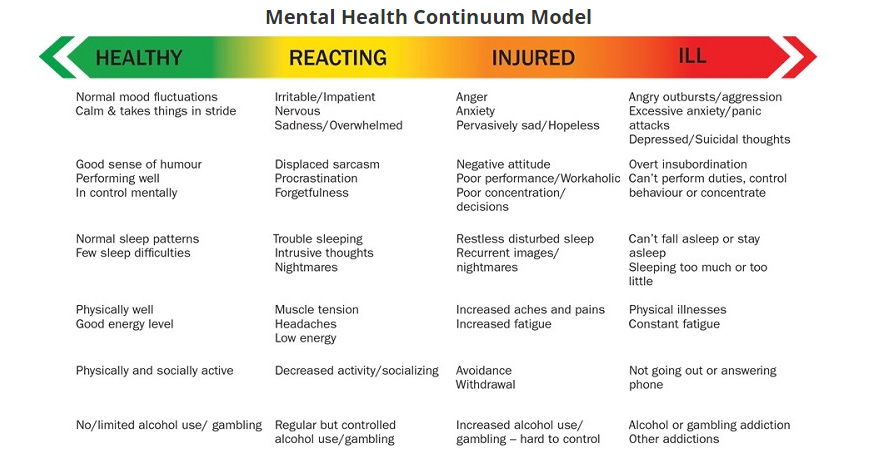 The Mental Health Commission of Canada has a guide to Mental Health First Aid, you can check it out and make your personalized self-care and resilience plan.