Hey there everyone and welcome to the ZEN ZONE, where we take time out each Friday in April to zoom in on stress management information, resources, and strategies.
Last week we looked at how to respond to stress in the moment by using tactical breathing. This week, we're asking another question: how does stress cause damage?
Knowing about the long-term effects of stress over time helps us understand the damage it can cause — check out the Stress Management Society video below that explains more about stress and pressure by imagining a bridge. You can use a color grid, like this one from the CMA website, to check in on where you are currently and see how often you leave the "Green" zone: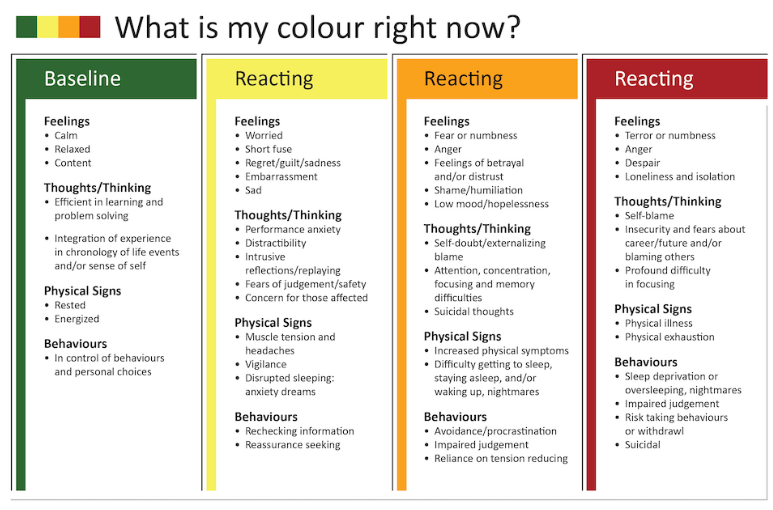 One of the stress management strategies from the Canadian Medical Association website is to pace yourself by understanding that we all have physical and emotional limits. It's important to be intentional with what you're setting out to achieve in order to support healthy limits. Consider trying out a planner, like this one offered through the Stress Management Society website.
There are many resources online that offer strategies you can use to manage stress – get curious, explore, and find a strategy that works for you. Check out the Mayo Clinic's "The 4 A's of Stress Relief" here and read about 5 tips to manage stress here.